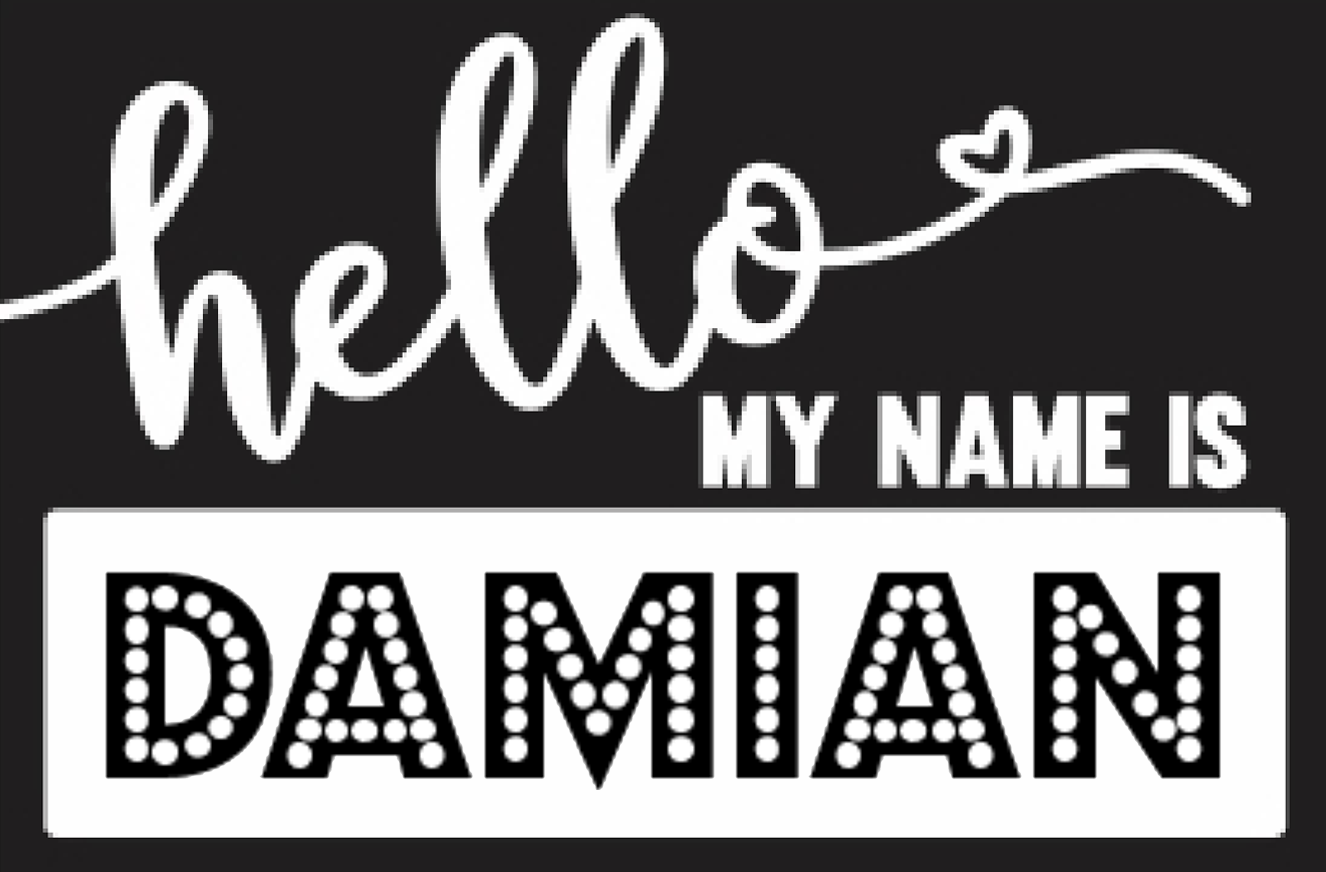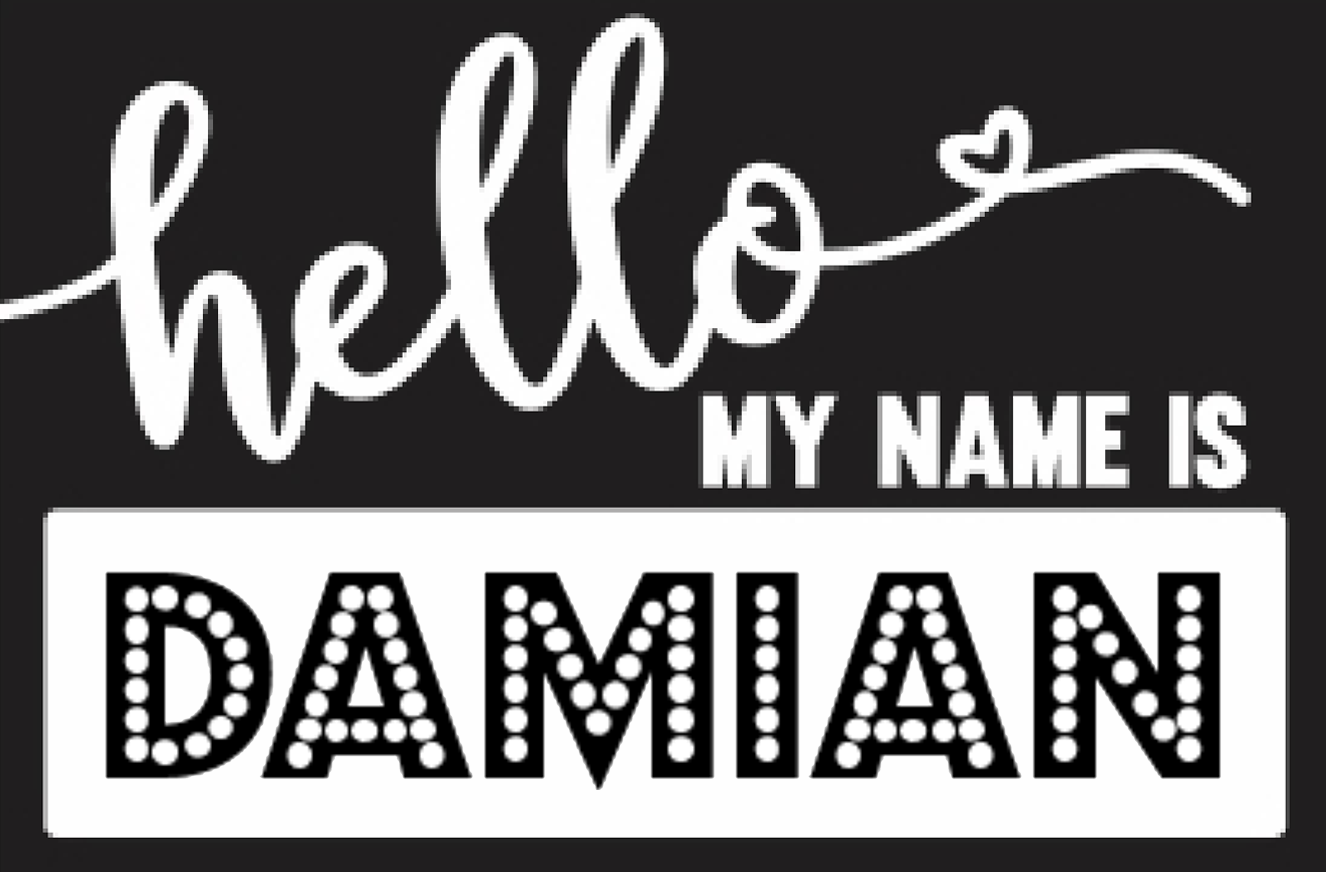 Updated Nov 1, 2022
I see the world differently than most. Maybe it's because I was gifted with creativity, imagination, and work ethic. Or maybe it's because throughout my life, I've been blessed with the right influences, inspiration, education, and experiences. Explore this site to learn about me.
ABOUT THE FOUNDER
Damian Calzato is a painter, innovator, and internet entrepreneur. He was born on July 16, 1989 in Toronto, Canada where he grew up learning English as a second language, working as a painter in his father's company. As a child, Damian dreamt of building websites used by the world, playing sports at the highest level, and becoming a world-class actor. 

As a child, he won third place at the school science fair for comparing and testing battery life on his Nintendo Gameboy, which allowed him to play games for months (as research). At gatherings and parties, Damian would create art and sell it to the adults. In later years, he carried on with that creativity to build his own innovation.
---
Growing up, Damian's father encouraged him to try different jobs and to follow his dreams. So he worked with many companies adding value and gaining experience as a sales associate, stock coordinator, server, customer service rep, assistant, driver, merchandiser, grocery clerk, custodian, cook, dishwasher, apprentice, amongst other positions. 
---
In high school, Damian would buy pop cans in bulk from the grocery store, take them to school, and stuff his spare locker with a variety of drinks. He would then sell the drinks to other students for a cheaper price than the cafeteria or vending machines. Friends, classmates, and students from around his school would go out of their way to buy a soda can from Damian at lunch, on break or even during class. Many times when Damian was in class, students would peek into the classroom window, get Damian's attention, and call him out of class to buy a drink from him. 

At another point later on, Damian bought an inkjet printer to start yet another side hustle. He would print popular photos, then he would buy frames from the dollar store, frame the photos, and post ads to promote his side hustle. This would peek the interest of many and he sold countless beautiful framed photos, many which are probably still hanging today.
---
Damian Graduating College
---
He graduated high school and then attended college to become a firefighter, but his determination on reaching his dreams never wavered. When he was 17 or 18, he was inspired to study and learn from thought leaders, entrepreneurs, gurus, educators and speakers. Since then, Damian became an avid student, studying on "Youtube University" – immersing himself in a world of inspiring knowledge and wisdom. He committed himself to tons of research, learning all he needed on this life's journey. 
---
"All of the world's smartest people are teaching on YouTube. Who are you learning from?"

 —Damian Calzato
---
At this point Damian was already working on his ideas, but one day, an unfortunate event occurred and changed his views and thoughts of the future. A car accident that left Damian on foot was the start of a new journey. A few nights later, a long bus ride to visit his lawyer friend is night he started creating his first official invention: The Split Sports Bottle Twist and The Triple Twist Cap.
---
Damian's First Invention
---
Damian had knowledge and wisdom in many areas, but up to that point he had never dealt with bringing an invention to market with no capital. He was looking for royalties and dealing with gatekeepers from massive corporations (like Coca-cola and Pepsi). 

He then decided to create innovation for the painting industry. He created over 25 inventions, built prototypes and designed blueprints. Once again, he was looking for royalties and dealing with more gatekeepers.
---
Damian and some mentors
---
So Damian decided to put the inventions on hold, and pursue some other big ideas he had for the internet. No one could stop him from innovating online and creating incredible amounts of value on the web. 

Damian found a web developer (Syed, Impulse Media Solutions) who offered one on one classes, and would go on to attend classes multiple times a week, for many years. Damian has already built over 40 original websites, each one with a different purpose. Damian build websites using his imagination, education and web research experience to add value to the web for future generations. Today, Damian continues to innovate on the world wide web. 

"The future of the internet is one with hundreds of trillions of websites. There will be websites for everything you can possibly imagine." –Damian
---
Damian Calzato, the Don
---
His vast knowledge and experiences have shaped Damian into an intellectual and persistent risk-taker with vision and notable resilience. He works as an innovator, challenging the status quo, pushing boundaries, and developing new ideas. Also, as an internet entrepreneur, his skills include dealing with strategic and operational planning, and providing solutions to problems. In addition to his level of expertise, he's a painter, putting his visual and digital dreams into a reality.
---
As a passionate seeker of satisfaction, Damian relentlessly transforms his efforts to reality. He is an excellent problem solver with creative thoughts towards idea generation and innovation. 

Damian spends a larger part of his day studying, working on his innovation, internet creations, marketing on social and painting. 
Damian Calzato is the founder of BDC Dreams Inc., which has about 50+ startups and projects in development. From books to websites to clothing, art and more, Damian creates and pioneers new, original and unique philosophies, thoughts, ideas, discoveries, innovations and inventions for every industry. Calzato is a thought leader with possibly more than 50,000 hours of educational study through YouTube and audiobooks + hardcopy books, courses and classes, firefighter education, attendance in the traditional school system, learnings from friends, family, one time interactions, personal experiences, and other ways he has increased his knowledge and wisdom. Calzato has single handedly created BDC Dreams Inc and all its creations, which include original innovative startup websites, books, inventions, and more. He is the Founder, CEO, Research and Development Director, Social Media Director, Operations Director, Innovator, Inventor, Web Developer, Graphic Designer with many more responsibilities for BDC Dreams Inc. Although Damian does almost everything for BDC Dreams and all its creations, he hires and outsources some tasks to lessen the workload (simple blogs, articles, research and some more ways). Damian has so much innovation, he shares innovation publicly directed to fortune 500 companies on various social media channels. You can find BDC Dreams Inc and Damian Calzato on almost all social platforms, including Facebook, Twitter, Instagram, YouTube, Snapchat, TikTok, among others. While doing all of this, Damian works for his family painting business, as a painter, digital media director, onsite hands-on supervisor, manager, photographer, driver, with more positions and responsibilities. Calzato funds all his BDC Dreams creations without any outside investment, from his painting earnings and Visa.